蒼空

Products from

ENTER.Sake Sookuu

Established 1902 in Kyoto prefecture. Fujioka Shuzo is an incredibly small brewery with Mr. Fujioka personally overseeing each step of the labor and time intensive process to produce a truly handmade sake. In 2002, 5th generation Masaaki Fujioka re-opened the brewery establishing the new Sake brand "SOOKUU" aiming to brew a Sake with its taste reflecting a gentle clear blue sky. Fushimi is nationally known in Japan for its refined water that gives SOOKUU its distinctive silky taste.
No results were found for the filter!
ENTER.Sake Sookuu

SOOKUU Junmai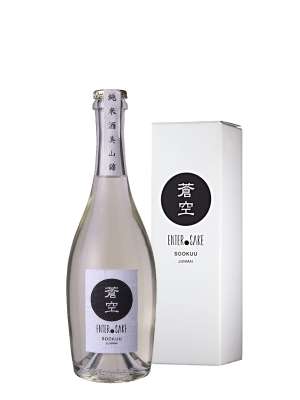 Junmai
Rich sake brewed with clear spring water. On the palate it has clean fleshy rice notes tinged with sweet Asian pear. Pleasant umami with lingering acidity.
500 ml
(110.00CHF * / 1 l)