山形正宗

Products from

Yamagata Masamune

Established in 1898 in Yamagata prefecture. The brewery uses water with high mineral content which is very rare in Japan. The water allows the brewery to brew sake with a crisp, sharp finish, like a famous sword "Masamune".
Since 2010 the brewery only brews Junmai styles of sake, using no additional alcohol. For Yamagata Masamune, Junmai sake are better to fully express the rich umami flavours of rice. Their objective is making sake that are generous, rich and expressive of the rice and with a crisp finish.
No results were found for the filter!
Yamagata Masamune

Junmai Dry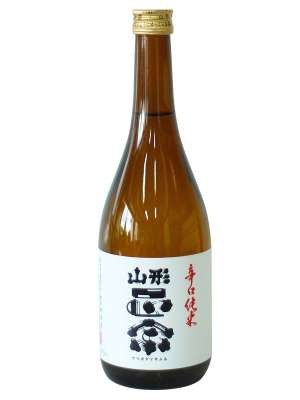 Junmai
A dry Junmai sake with fruity aromas and fine umami of rice. Fresh minerality and crisp finish makes this sake a wonderful companion to diverse dishes.
720 ml
(61.25CHF * / 1 l)
Yamagata Masamune

Junmai Ginjo Omachi
Junmai Ginjo
Elegant sake with a gentle yet rich mouthfeel. Juicy fruitiness and round umami. The fresh, crisp finish makes this sake enjoyable throughout the meal.
720 ml
(70.42CHF * / 1 l)