奄美大島

Products from

Amami Oshima

The Amami Oshima brewery is located on Amami Oshima island, between Kagoshima and Okinawa. Their Kokuto Shochu is 100% made on this island. They grow their sugarcane and produce muscovado from it. They use the famous water called "Jougo", said to be the most delicious water in Amami Oshima island. All the Shochu in this distillery must be aged at least 2 years. The local sugar, great water and aging process provide an elegant sweet aroma and a refreshing taste.
No results were found for the filter!
Amami Oshima

Jougo
Distilled from Amami Kokuto (muscovado) under reduced pressure. A light body with a fruity aroma. perfect for beginners. Soft texture.
720 ml
(64.86CHF * / 1 l)
Amami Oshima

Umeshu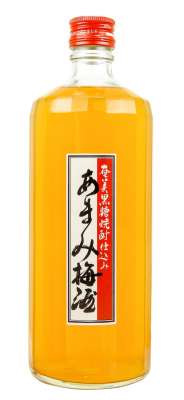 A very rare, Kokuto Shochu-based Umeshu. It can be used for cocktails, as pairing with desserts and as digestif.
720 ml
(59.31CHF * / 1 l)