Sake-Pairing

Bacon & Amabuki Rosé

Bacon, green asparagus, tuna-carpaccio, pink-ginger and black sesame
Das passende Pairing
Amabuki Rosé
天吹

Amabuki

Rosé

A rosé-coloured sake brewed with yeast from pink nadeshiko blossoms. It has an elegant fruity taste and aromas reminding of wild berries.

View this product
Sommelier

Suvad Zlatic
The dedicated "Advanced Sommelier and Maître d´Hôtel bei Geigers Posthotel in Serfaus was awarded in 2014 as "Austria's best Sommelier", he also participated...
Restaurant

Geigers Posthotel, Serfaus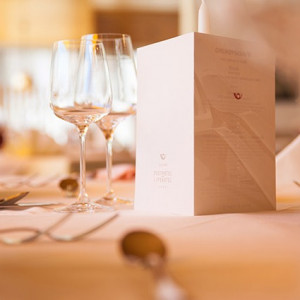 International and traditional culinary art is skilfully combined and you indulge in a land of milk and honey made of delicious sumptuous creations. The basic...
Trusted Shops Reviews Toolkit: 1.1.5